Hello

Just want to present a new tool built on top of Middleman.

Tonic
Tonic parses your collection, defined in a YAML or JSON file, and automatically generates a customizable static website to explore your collection in a smart way, with a lot of filtering and sorting options.

Source code

Live demo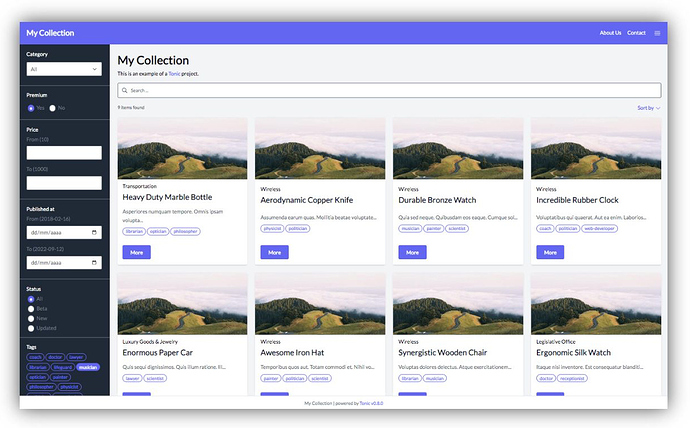 Feel free to share your feedback!